The Park of Tuscan Archipelago
Ideal for lovers of peace and quiet, our resort lies within the Tuscan Archipelago National Park.
The Park was created in 1996 in order to enable visitors to wonder at its pristine, uncontaminated natural world, also at Nisporto. A walk through the surrounding landscape offers the chance of encounters with the local fauna.
One of the many possible walks,
the Pietre Rosse trail
, starts near to the complex and comprises paths with stunning views; it leads on to Monte Grosso and the beach of coloured shingle.
The park lies within the Whale and Dolphin Sanctuary, a reserve of international importance which enjoys UNESCO protection, with a diverse marine life sure to delight any nature lover.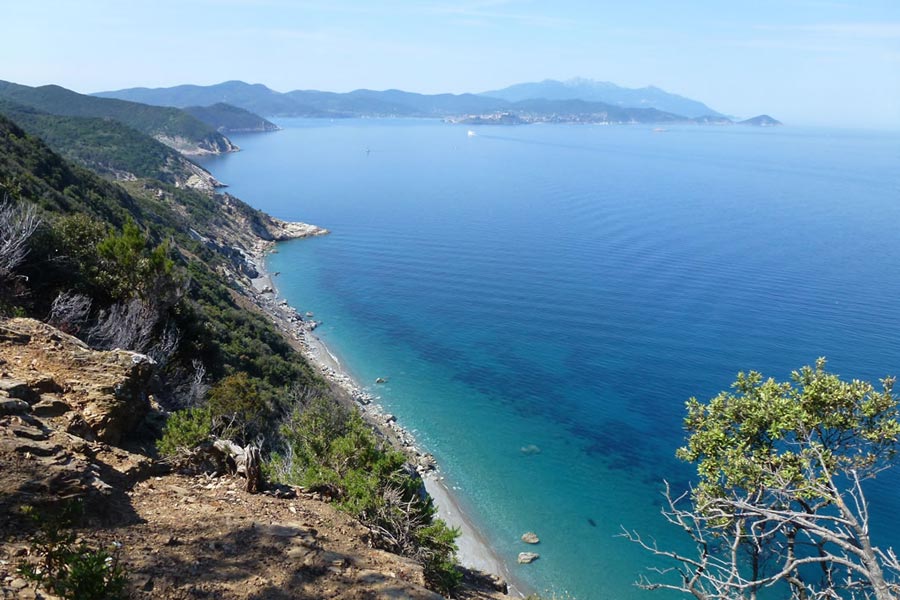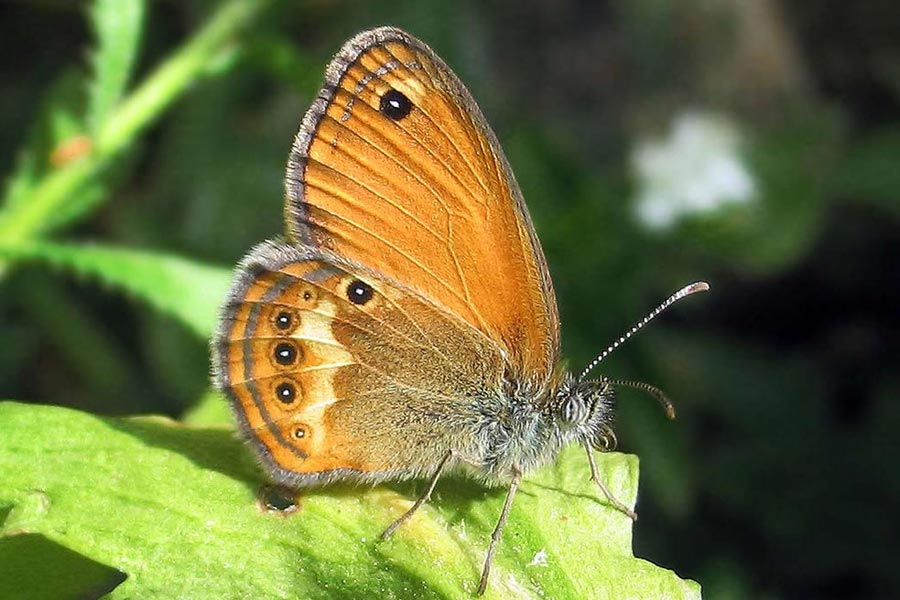 Pietre Rosse trail
Departure: Nisportino Beach
Arrival: Nisportino Beach
Duration: 6 hour/s
Difficulty Level: E - Hiking (level)
Length: 8.1 km
Difference in height: Uphill 430m
Directions
The ring-route leaves from and ends in Nisportino beach, a seaside country hamlet of the Municipality of Rio nell'Elba (north-eastern section of the island). To get there, follow the asphalt road from Rio nell'Elba and Nisporto.
Main features
After parking the car at Nisportino beach, head towards the north. The landscape here is intact: these places have been characterized until not a long ago by a peaceful isolation, populated only by a few farmers dedicating themselves mainly to wine growing and production, to the extraction of the local calcareous stone for the production of lime, and to fishing.
Historical features
The old rural settlements
Botanical features
The coastal plants
The species of the Mediterranean maquis
The ilex wood
Geological features
The red jaspers and the "ophiolitic" rocks of the eastern section of Elba Island
Wildlife features
The coastal sea birds
The birds of prey